Event: SETAC North America 40th Annual Meeting
When: Monday 4 November 2019 from 11 - 11:15 AM
Where: Metro Toronto Convention Centre - Toronto, ON
Room: 714B
What: Solving eDNA Challenges with Field-Friendly Extraction and Detection Methods
Who: Jesse vanWestrienen, Biomeme, Inc.
Join Jesse vanWestrienen at the SETAC North America 40th Annual Meeting on 4 November 2019 at 11:00 AM where he will discuss "Solving eDNA Challenges with Field-Friendly Extraction and Detection Methods." Jesse will establish how the Biomeme platform is revolutionizing eDNA analysis. He will cover how the use of environmental DNA (eDNA) has improved the monitoring of water quality, as well as endangered and invasive species in aquatic environments.
Biomeme has developed an end-to-end extraction and detection method to overcome eDNA challenges, including field ready DNA purification kits and portable rechargeable qPCR devices, that can be used with a wide array of sample types in 30 - 45 minutes, on-site, without the need for a lab. For those interested in learning more about Biomeme's end-to-end real-time PCR platform, Jesse will have Biomeme products on hand for in-person demonstrations.
Held at the Metro Toronto Convention Centre in Toronto, Ontario, the conference takes place from 3-7 November 2019. Jesse will be speaking during the morning session on Monday 4 November 2019 from 11 - 11:15 AM in room 714B. Pencil Jesse's session in and plan your daily schedule for the conference here.
About Jesse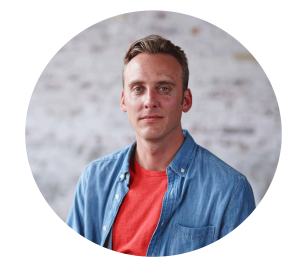 Jesse vanWestrienen leads the Biology team at Biomeme. His skills include qRT-PCR assay development, prototyping of nucleic acid isolation devices, and lyophilization development. Jesse received his BS in Biology from the University of New Mexico and joined the Infectious Disease program at Lovelace Respiratory Research Institute conducting research in high containment facilities on influenza virus and SARS-associated coronavirus (SARS-CoV). There, he managed the Institute's Nucleic Acid Isolation and Quantitative Real-Time PCR Core Laboratory to implement qRT-PCR into a range of research projects.
If you can't make it to the event, but want to learn more about the Biomeme platform, schedule a call today!