New Year, New Biomeme Headquarters
We are settled in and so glad to finally welcome our employees, customers, and everyone involved with Biomeme's success to our new headquarters space. To recap, we announced our new headquarters earlier this year at Netrality's 401 North Broad Street. This endeavor was supported by a $3 million grant from the Commonwealth of Pennsylvania's Redevelopment Assistance Capital Program (RACP). Our brand new 44,000 square feet office houses expanded and improved spaces for Biomeme's laboratories, testing, manufacturing, and admin operations. 
Realizing Our Potential in Our New Space
For Biomeme, the last two years have been nonstop, exponential growth thanks to our COVID-19 efforts. We are so proud of the ingenuity and adaptability of our team and partners to do everything possible to meet the demands of growth in a space that wasn't initially designed for that level of volume. It's been a long road to getting here and a lot of hard work has gone into creating a headquarters that meets not only the present needs of Biomeme, but holds potential to rise to meet the needs of the future we are building as well.
Our new headquarters was designed with collaboration, community, and creativity close to heart. These values are visible in the design of our mainly open floor plan incorporating glass panes everywhere. The new HQ features a number of common areas, focus rooms, and huddle spaces providing plenty of places to team up on projects or get quiet time if need be. We continue in our commitment to remain innovative not only in our work, but throughout our entire company outlook and values.
We are so excited to get to work! Scroll below to see an inside look at the Biomeme headquarters. Oh, and we're HIRING. Check out our open positions.
From Rendering...
...to Reality...
As soon as you walk in, you're greeted with a unique reception area and open welcome corridor. (yes, those are real plants)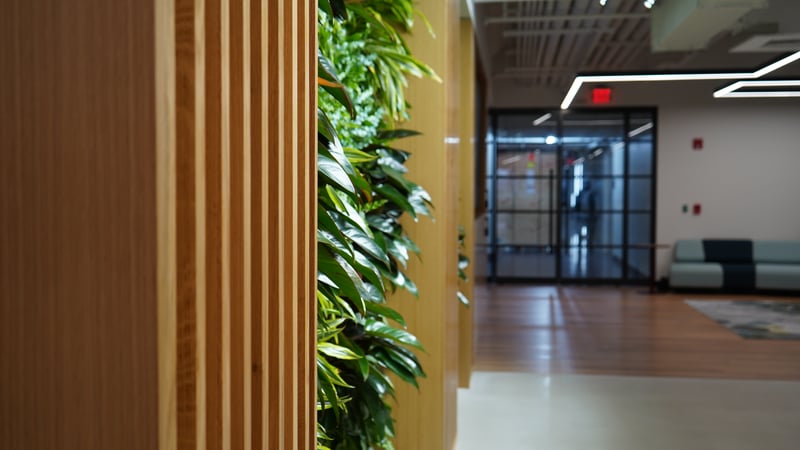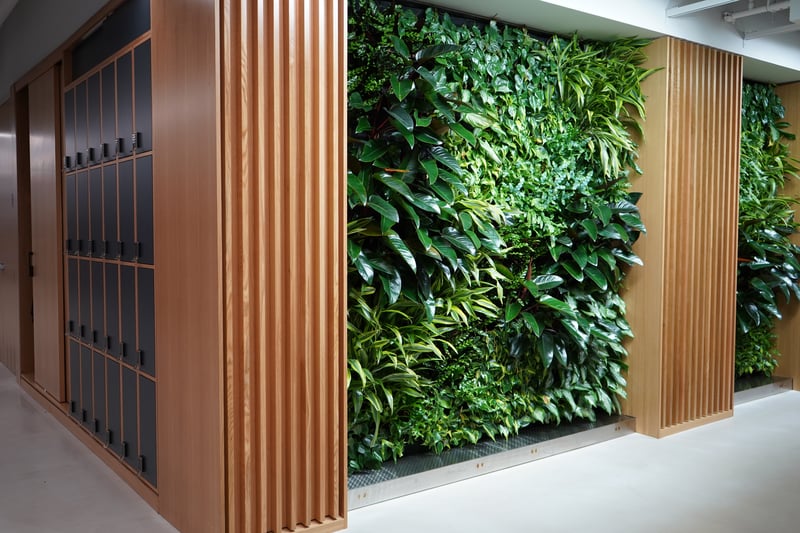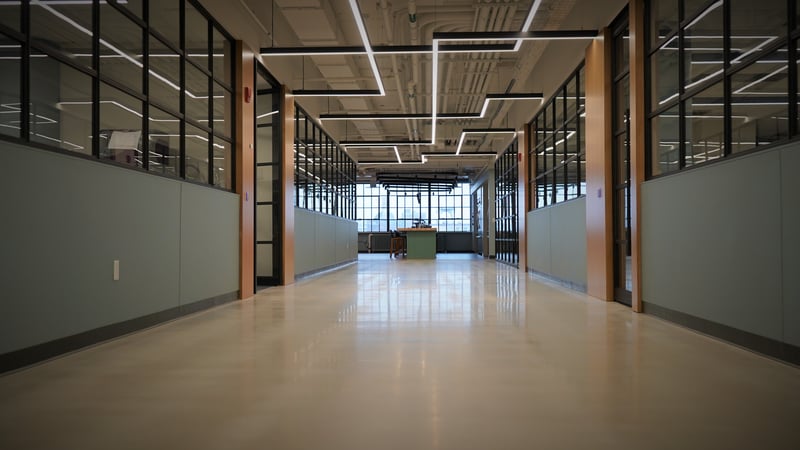 As you head toward the back of the HQ, there is a huge café area with plenty of amenities and seating.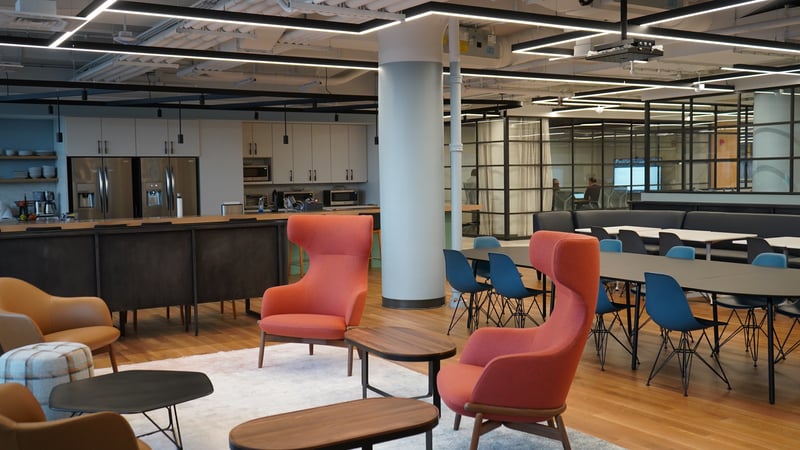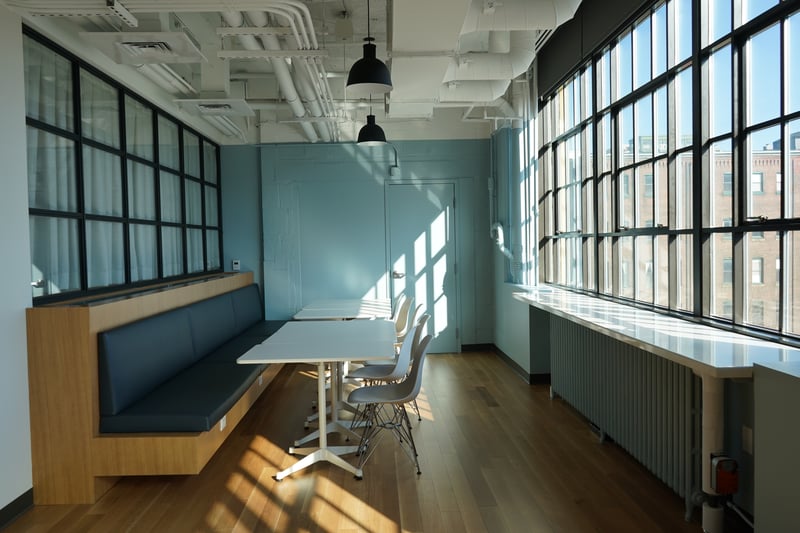 A few of the many meeting/conference rooms that are named after local Philadelphia "landmarks" like Boathouse Row, Penn Square, and Reading Terminal. There's even some exceptions to "landmarks" with rooms called JAWN and Citywide Special...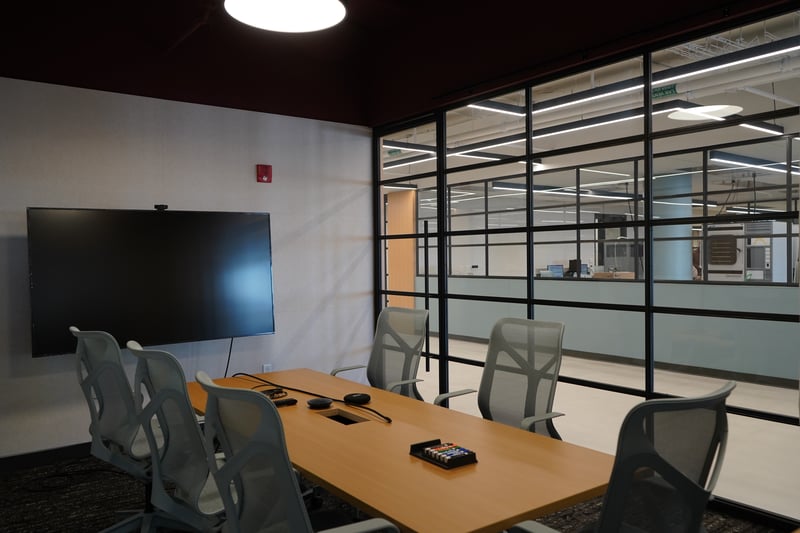 Open floor plans outfitted with Herman Miller furniture for our Marketing, Regulatory, Lyophilization, One Health Labs, and other various departments.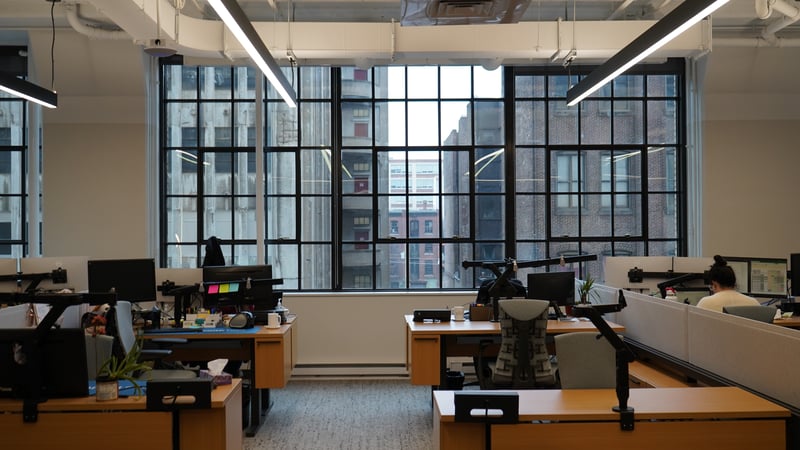 One of many labs and spacious hallways lined with lockers...